Optimize Manufacturing Operations in Ohio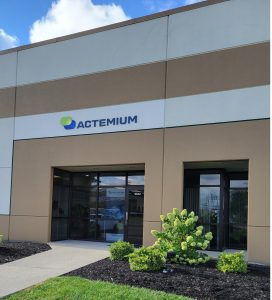 Manufacturing operations require a variety of software and hardware solutions that must harmonize to ensure fast, effective, and safe production. To ensure a stream-line integration, you are likely to call an industrial automation expert. Actemium Cincinnati is one of the top control system integrators in Ohio. You will be thrilled in the assistance that we offer and confident that your systems are running at peak efficiency.
We Design Custom, Functional, & Optimized Solutions
As one of the leading control system integrators in Ohio, we can offer a customized solution that meets the needs for operations across many industries. While many businesses simply make do, finding customized solutions can be your best option to improve functionality and optimize production performance. Working closely with your team, we will design and implement a custom solution taking your productivity to new heights.
Extensive Experience in Multiple Industries
Integrated control systems in Ohio can be beneficial for a vast array of industries. We have extensive experience across multiple industries. Tailoring a solution that will meet your needs keeping you on the cutting edge of your industry is our sweet spot. Call us at 513-847-1005 for a free consultation.
LOCATION
9842 WINDISCH ROAD
WEST CHESTER, OH 45069
CONTACT
PHONE: 513-847-1005
FAX: 513-847-1078
EMAIL: OH@OUTBOUNDTECH.COM