One of the Top Industrial Automation Companies in Indiana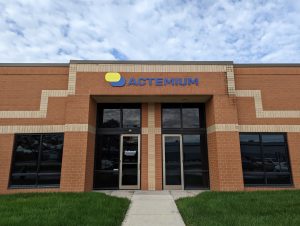 Automation can help you and your facility operate more efficiently. Using an Integrated control system will allow your current infrastructure to communicate with a new system. Actemium Indianapolis provides access to customizable integration solutions for companies in and around Indiana, that will help ensure your hardware and software solutions work together seamlessly.
We Take Great Care in Meeting Client Needs
We became one of the top control system integrators in Indiana by listening to our clients. Regardless of what industry you are in, you are unique. We offer customized services to ensure your operation reaches its full potential. We are considerate of each aspect of your business and we work hard to make sure your business is more productive.
We Serve a Variety of Industries In Your Area
We provide valuable services to businesses in a number of industries. Our expert team will meet with you to discuss your existing hardware and software products and find the best solution for your needs. Call us at 317-842-3500 for a free consultation.
LOCATION
5648 WEST 74TH STREET
INDIANAPOLIS, IN 46278
CONTACT
PHONE: 317-842-3500
FAX: 317-842-3800
EMAIL: IN@OUTBOUNDTECH.COM