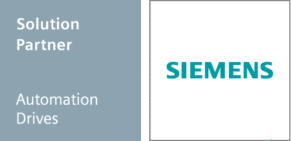 Industrial Automation Partners Since 2018
Siemens is a global technology powerhouse that has stood for engineering excellence, innovation, quality, reliability and internationality for more than 170 years. Siemens is active around the world, focusing on intelligent infrastructure for buildings, distributed energy systems as well as on automation and digitalization in the process and manufacturing industries. Siemens brings together the digital and physical worlds to benefit customers and society.
Applications that Actemium has Completed with Siemens Product
Electric Automotive Mainline Conveyance System
Automotive RO Water Control System
Tier One End-of-Line Buffers Controls Upgrade
Automotive NPP Project Controls Upgrade
Automotive Mobile HMI Systems Upgrade
Automate Load/Unload Grinding Machines Control System
Paint Shop Controls Upgrade
Energy Center PLC Control Upgrade
Acculink E-Beam Coater Upgrade
E-beam Project
Start Your Next Project
Contact us today to begin the discussion of a project you would like to start with Actemium.