European Technology Entering US Markets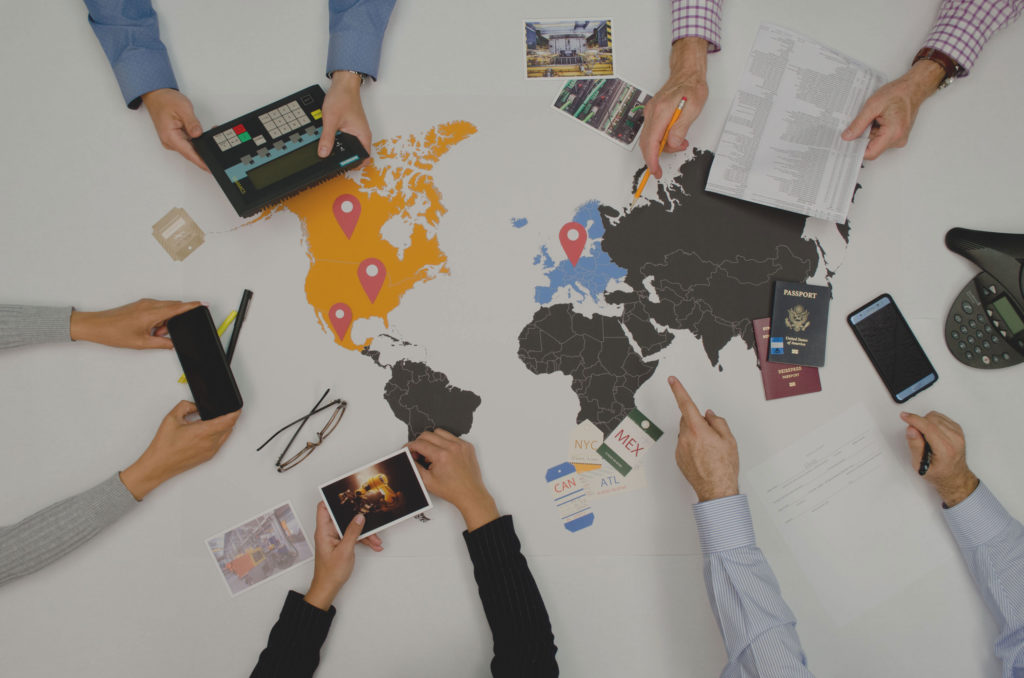 For Europeans to sell products in North America, it requires a business partner that doesn't just understand the technical side of the industry, but is also native to the market and understands the cultural and legal differences between Europe and North America. Actemium is that business partner.
Europe – with Germany as its forerunner – is the world's largest machine supplier and has the advanced technology to compete well in the North American market.
Actemium is at the forefront of introducing European technology entering the North American market. We are your guide and partner in marketing that technology as well as installing those systems as North American companies see the value in the technology. We can take your project from initiation to closure as we support the operation from both sides of the Atlantic.
Actemium is an expert on European production machines, automation systems, and electrical energy management. Our team, which consists of German-American technicians and engineers, has the experience necessary for delivery, installation, and the commissioning of European machines and systems.
There are challenges with competing in the North American market. From the marketing perspective, the content and methods used in the European market must be modified to have optimum effect in the North American market.
North American companies and the United States, in particular, have embraced electronic media far more than its European counterparts. The delivery of product specifications, marketing information and demos are routinely done via electronic means (social media, website, webinars, etc.). It's a matter of the efficient use of time to the North American executive. An hour spent participating in a webinar or video-teleconference is far more acceptable than taking three days to travel to a trade show or OEM site to receive the same information.
European marketing focuses on hardware while the North American exec care far more about the software that controls how well the hardware works. That issue has been borne out of software being the more common reason things don't work as advertised.
Content is language driven as we all know. However, in the North American market, emotional selling points are far more effective than practical ones. It isn't about what the
European company offers; it's about what the North American company perceives as the benefit gained. It's much more about telling a story than making the features of the machine the focal point.
You need native resources to prepare and vet your content. There are different dialects and unique language across North America and in the United States in particular. From city to city and state to state, the meanings of the word change in a diverse cultural environment. Only native North American resources can sort out those idiosyncrasies of language use.
The challenges don't stop there. European manufacturers of machines and automation systems face an array of logistical issues such as:
Technical and legal regulations that vary from country to country, state or province and city to city.
Personnel issues in getting your people visas and a base of operations in North America.
Safety concerns related to terrorism warning and notification, where it is safe to stay in various locations, and what is a safe place to eat in places like New York City, Montreal or Mexico City.
Actemium's well-established intercultural competence is what sets it apart from other companies. With a seasoned knowledge of the local conditions, we will guide you to remain safe and interact smoothly with the local company technical teams. With our business team, we will support you with a proposal and contract design that complies with local regulations, limitations, and procedural steps to get the project approved. Actemium will also provide you with trusted suppliers for the material that is not cost-effective to bring with you from Europe. The services we provide are comprehensive and tailored to your needs:
With International Staff deployment and local staffing
Commissioning – Training – Production Support
Installation Supervision
After-Sales Service
Maintenance Service
Consulting
Companies We Work With